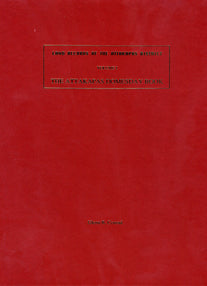 The Attakapas Domesday Book
Land Grants, Claims and Confirmations in the Attakapas District, 1764-1826
by Glenn R. Conrad
The first volume of Land Records of the Attakapas District concerns itself with the old Attakapas District of colonial Louisiana, with the original settlers who entered the district beginning in the mid-1760s, with the people who filed land claims with the American government after the Louisiana Purchase of 1803, and with the subsequent confirmation of those claims in the years thereafter, but particularly down to 1826, the year of the last mass certification of land titles by Congress for the Attakapas region. The story of the peopling of the Attakapas is an intricate one bound up in settlement through official land concessions from French and Spanish authorities as well as the unofficially sanctioned act of occupying a tract of land long enough to later claim it. 

To piece this story together, Glenn Conrad examined the American State Papers, the records of the state land office, and other sources, meticulously gleaning all available information regarding each tract of land claimed before the American claims commission. Individual entries, which are arranged by township, range, and section, indicate the name of the original property holder, the manner in which he acquired the property, persons to whom the property was subsequently transferred, and the identity of the landowner who finally applied to the land claims commission for a title. 

The data incorporated into each entry is of great value to genealogists seeking to plot the movement of their ancestors, to abstracters, and to historians and demographers. 
Hardcover, 430 pages, ©1990
ISBN: 0940984571