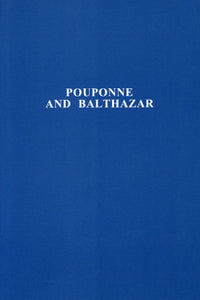 Pouponne and Balthazar (English)
by Sidonie de la Houssaye; translated, with an introduction by J. John Perret
Like Longfellow's Evangeline, Pouponne and Balthazar is the story of two Acadian lovers separated during the Grand Derangement. Sidonie de la Houssaye's characters, however, enjoy a happier fate, spending a blissful lifetime together after being reunited.
This English edition, translated and edited by J. John Perret, makes the story available to monolingual students of Louisiana literature. Perret's introduction provides a biographical sketch of the author, describes her literary style, influences, and contributions, and places her work in its proper literary context. 
Because of its literary significance and regional appeal, this work is of interest to Louisianians of all backgrounds.
Softcover, 112 pages, ©1983
ISBN: 9780940984165