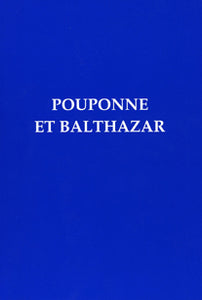 Pouponne et Balthazar (French)
by Sidonie de la Houssaye; foreword, biography, and glossary by May Rush Gwin Waggoner
Like Longfellow's Evangeline, Pouponne and Balthazar is the story of two Acadian lovers separated during the Grand Derangement. Sidonie de la Houssaye's characters, however, enjoy a happier fate, spending a blissful lifetime together after being reunited.
The romantic flavor of this story is captured in the critical edition edited by May Rush Gwin Waggoner, who also provides a glossary of Louisiana French idioms.
Because of its literary significance and regional appeal, this work is of interest to Louisianians of all backgrounds.
Softcover, 92 pages, ©1983
ISBN: 0940984156