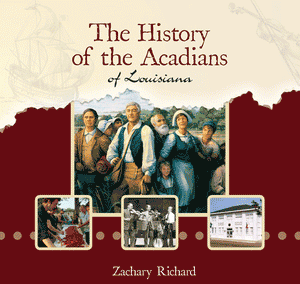 The History of the Acadians of Louisiana (English)
by Zachary Richard, et al.
Inspired by an earlier volume published in New Brunswick dealing with the history of the Acadian community there, this work shares the same history as the Acadians of the Canadian maritimes up to the Deportation of 1755. At that point, The History of the Acadians of Louisiana follows the route of exile that brought the Acadians to Louisiana. It studies the evolution of the Acadian community in Louisiana and furnishes a portrait of contemporary Acadian/Cajun culture through its social traditions and artistic expression. Rich in archival images and captivating photography, the book is a beginner's guide to the Acadian/Cajun experience of Louisiana.
Softcover, 142 pp., ©2013
ISBN: 9781935754299